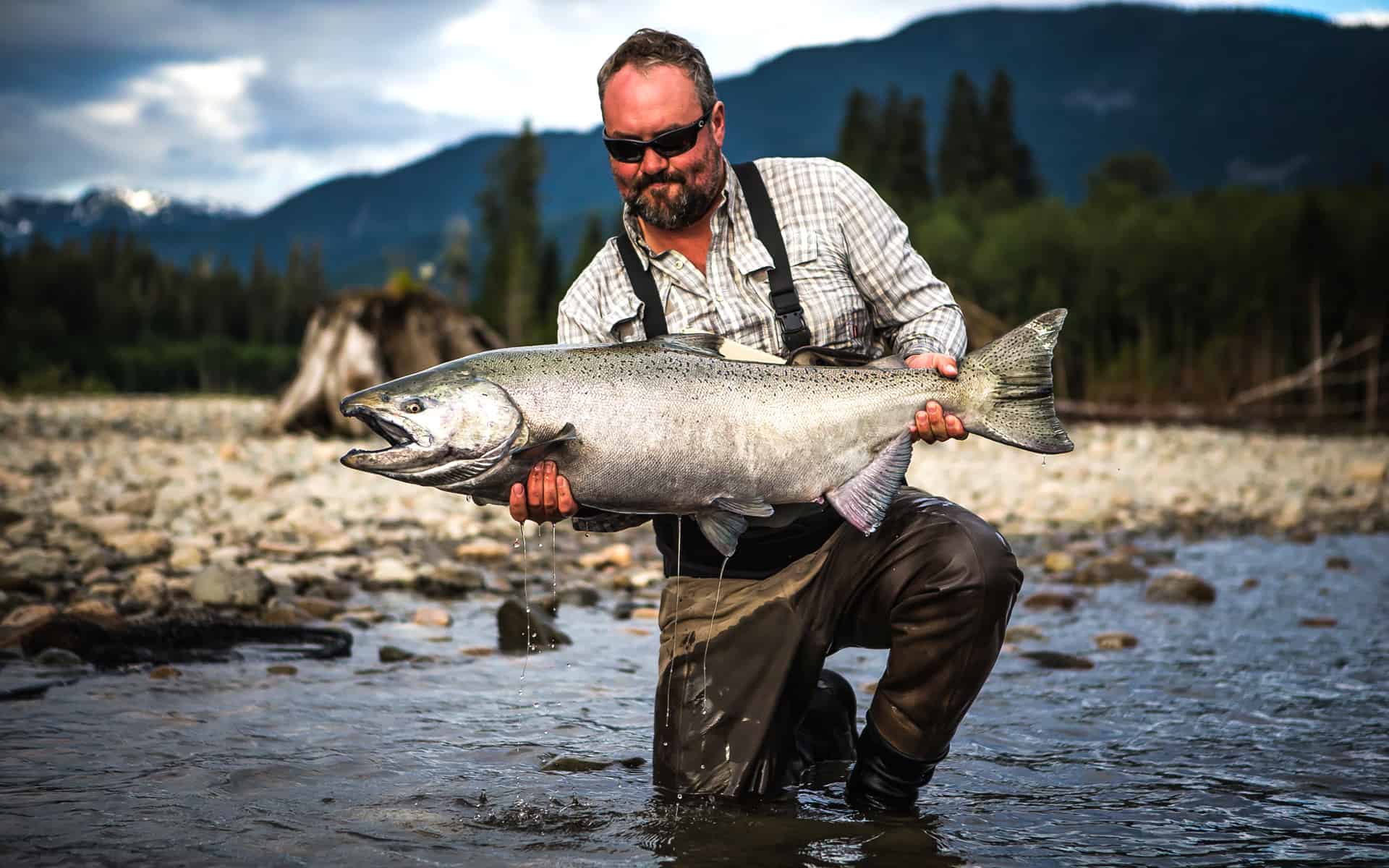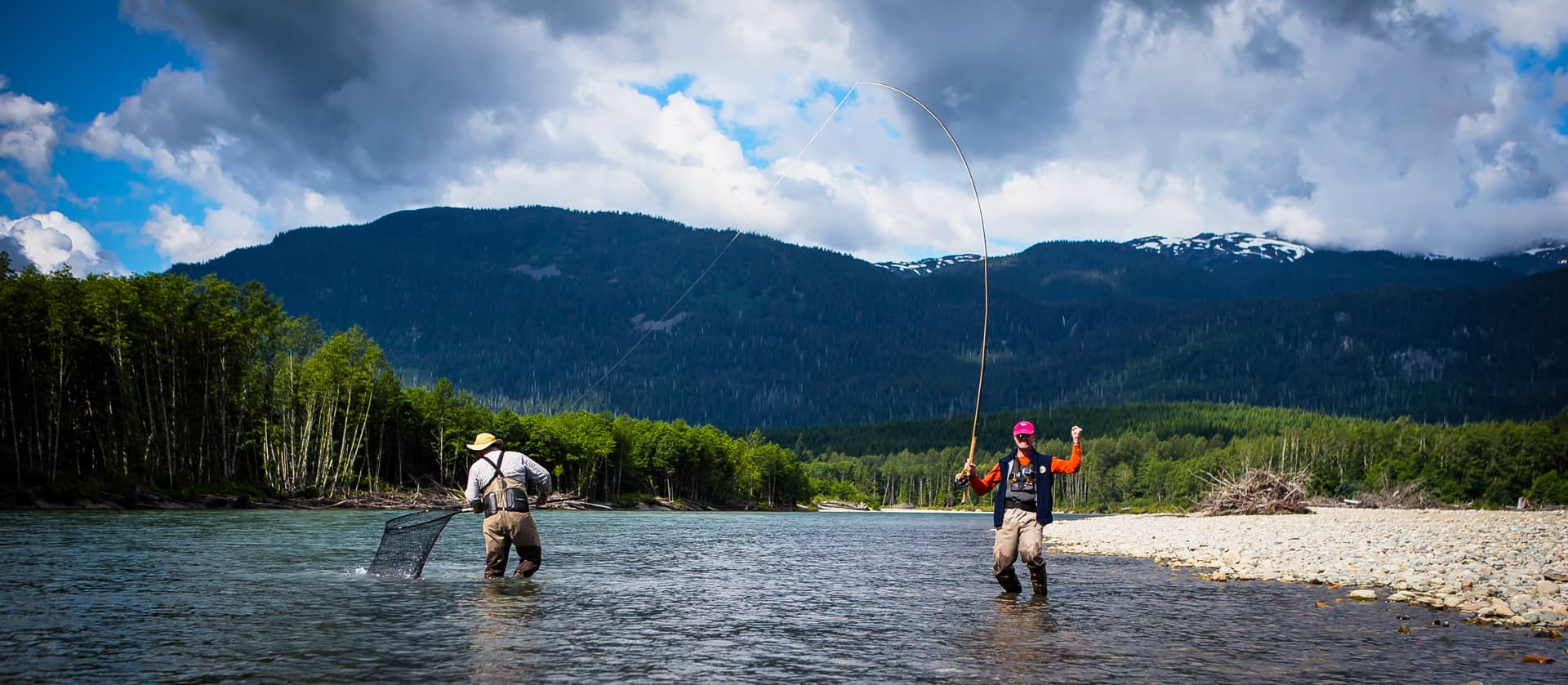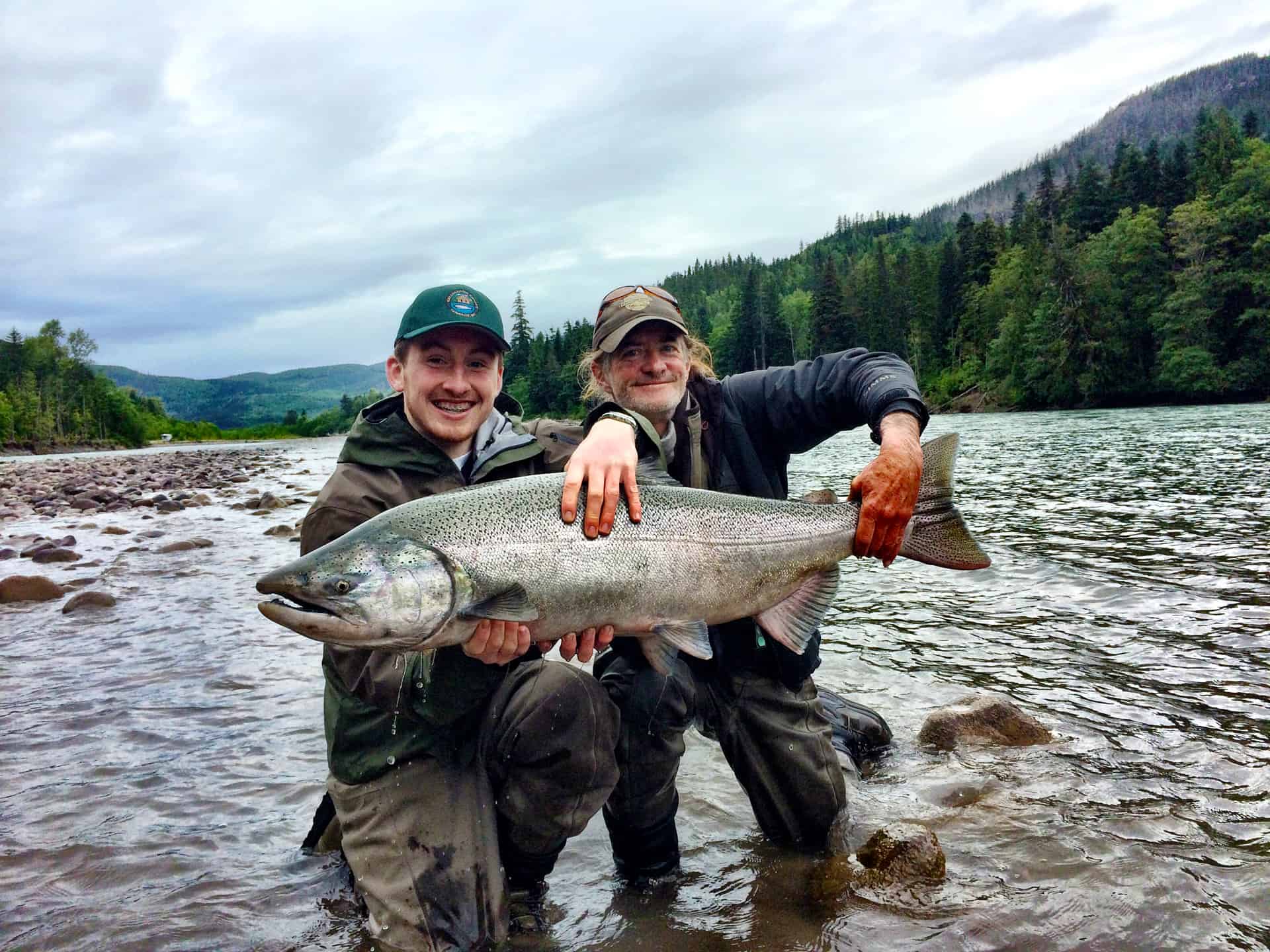 Skeena Region Steelhead and Salmon
The Lower Skeena Region of Northwest British Columbia has the finest wild Steelhead and Salmon fishery in the world, and Nicholas Dean Outdoors is centrally located to interintercept these large migratory fish. We offer fully guided fishing to over a dozen Skeena Region rivers, either accessing these rivers directly from the lodge or by helicopter. There is no doubt at Nicholas Dean you will enjoy some of the most prolific Steelhead and Salmon fishing that can be found.
The average steelhead is 8 – 20 pounds with a reasonable opportunity to catch Steelhead in access of 20 pounds. Not to mention 30 pound plus Steelhead do exist and are caught each year. An interesting fact of the Skeena River is marine biologists have caught Steelhead 44 pounds and over in their test fishery. At Nicholas Dean Outdoors, world record Steelhead are a possibility each day you're on the water. There's simply no greater opportunity in the world to catch a world record steelhead and the guides at Nicholas Dean know where they live!
Coho season is the most beautiful time of year with snow capped mountains, vibrant autumn colors and giant hooked nosed "Northern Coho." They are the prince of Pacific salmon, known for their high, cart wheeling leaps, searing runs, and line twisting rolls. When conditions are right we also have the opportunity to sight fish using dry line techniques in gin clear, pristine, wild rivers. Our Coho streams hold fish averaging 8 to 15 pounds, some 20 pounders, and Coho up 30 pounds are not unheard of.
The challenge of chasing the largest and most powerful of the Pacific salmon on the fly is an admirable pursuit. Our Chinooks are fresh out of the ocean, white chrome, and super hot. They average 20 to 40 pounds with fish over 50 pounds fairly common. There is even the chance of catching the ever elusive 80 plus pound King in the Skeena system. If you like being beaten up by a mean, powerful, beast of a fish, then this is the fishery you.