To complement our first class guides and fishing program, NDO purchased the incredible Yellow Cedar Lodge in April 2020, to offer the finest in accommodations in Terrace. Right on the banks of the Skeena, Yellow Cedar Lodge – a Tourism BC Approved Accommodation – features large, vaulted ceilings to highlight impressive mountain views, numerous amenities and a large, wraparound deck for guests to take in the majestic riverscape.
Yellow Cedar Lodge's spacious dining room has two large tables and several smaller custom cedar tables, plenty of room for you to relax, unwind and enjoy your favourite cab, and savour the fine dining from our experienced culinary team. The bar – adjoining the dining room – is well stocked with wine, beer and spirits for your enjoyment. Just ask our staff for a drink/menu list and they'll be happy to show you!
Guest accommodations are comprised of both single and double rooms, with comfortable double or king beds, and quality linen. Each room is equipped with its own private shower, which is supplied with abundant hot water from our private, licensed well. The showers are powerful, with no added chemicals, just pure spring water – just what is needed to refresh the body at the end of a long day. Each room has ample storage for your clothes and luggage and is just steps away from all the amenities that YCL has to offer.
The lodge has a state of the art, custom wader room that was just updated in May 2020. Built with locally milled cedar, the wader room is where you will keep your fishing gear and clothing for the duration of your trip. You are provided with a large, roomy stall, where you can leave your rods, reels and personal gear, then hang up your waders, jacket and other layers to dry overnight in front of the gas fireplace. We are very proud of our well-crafted wader room – the finest in the north!
Want to enjoy the latest hockey or football game, or play a game of pool or foosball after you're finished dinner? Our downstairs games room and bar has it all. Equipped with a 75″ HD satellite TV, you'll be able to catch all the games or stay current with the news, all the while enjoying our well stocked, licensed bar.
We are sure that you will have a comfortable stay at the lodge as you search for that trophy Steelhead or Salmon of a lifetime!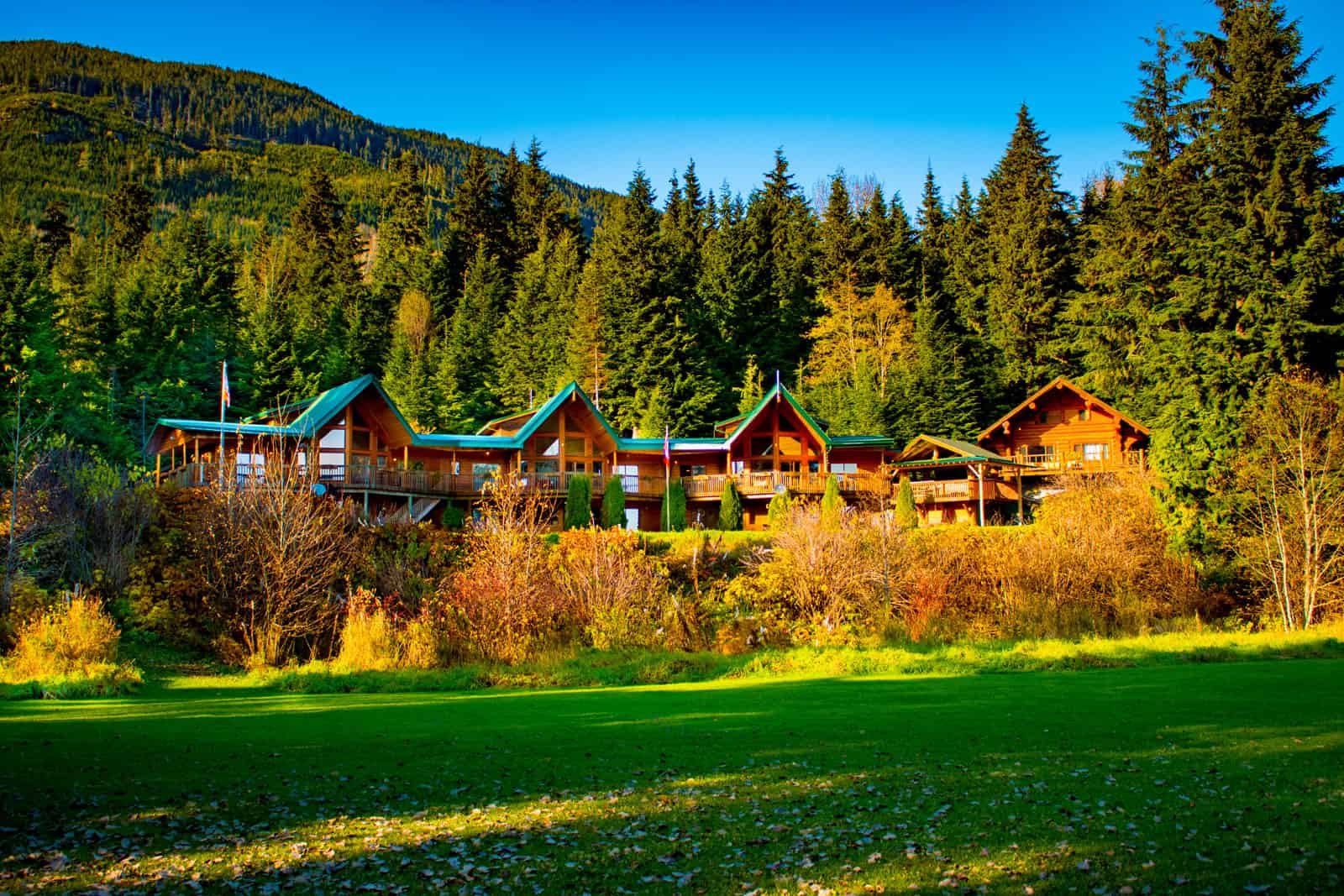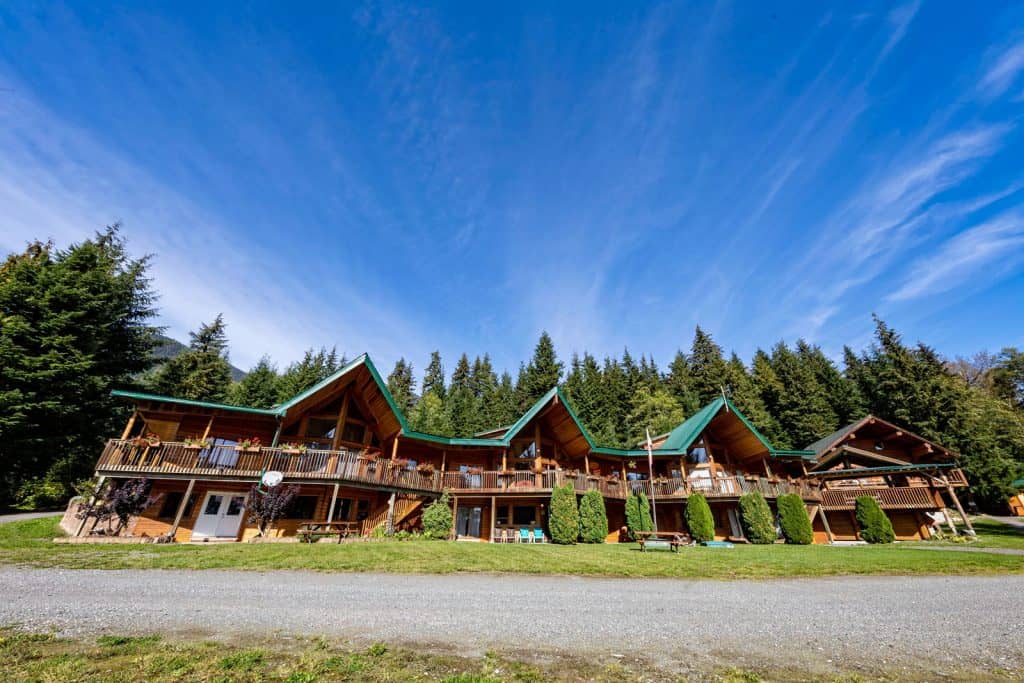 The Food